So many words could define 2020 so far, but one thing for sure is that everybody will remember it for ever. The Covid-19 has been (is) difficult to manage for most of us, but what about for the 3D printing industry? In every crisis, there are opportunities for new things to emerge, is it the case here? What's next for 3D printing?
Back in March at the beginning of this crazy global lock down, hundreds, then thousands of makers have designed and printed tools to help local hospitals and doctors to fight against the virus. 3D printed masks, face shields, door openers, venturi valves… everything made of plastic that was lacking was suddenly produced locally by people willing to help. 3D printing companies took their share and joined the movement too.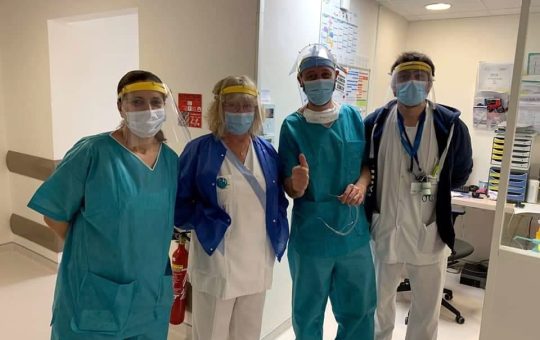 Probably the most reactive companies where the Chinese ones, who suddenly stopped offering parts and printers to sell FFP2 masks. But in the end, everybody with a 3D printer joined the fight. In any case it was heartwarming to see our industry come together and offer its help.
Now the world understand a bit more the virus and the focus is more about how to save and restart the global economy. One thing is that 3D printing has been under the spotlight the past few months, showing a technology flexible enough to adapt its production to real actual needs. But what about now? Are we entering a new era where companies will consider more 3D printing to accelerate their recovery and growth? 
Big players, Big investments
Time will tell but we can see already some key companies in the additive manufacturing industry making big moves (Desktop Metal going public,  ICON securing $35M for Homebuilding 3D printing, AREVO raised another $25M for its 3D printing Carbon fiber technology, DyeMansion raised $14M for their postprocessing technology, while SLM Solutions saw their results grow by 90%). Those big moves are probably not linked to the Covid issue, however it is still showing a strong dynamic to grow 3DP companies even faster.
Formnext is around the corner and looks like it will be a virtual show this year. We look forward to attending (even online) and discovering the new machines, new business models, and new players that will make 2021.
Let's hope the health issue will soon be under control so we can move forward and continue to change the world one layer at a time 😉
In the meantime, if you need help to boost your 3D printing business in Europe, check out our services and contact us or book your free call here.