3DPM Official launch during Formnext 2019
Our team is excited to officially launch 3Dprintingmarkets.com and continue to contribute to the 3D printing community.
We will be present at Formnext 2019 to meet customers, partners and friends to discuss about the industry latest news.
During the past 7 years, we have met incredible people, startup founders, market leaders, 3D printing enthusiasts and research teams. Eventhough there was a few market analysts, a few key 3D printing news web sites and some channel alliance companies, there was something missing.
We realized there was no real focus on the technology that makes more than 80% of the 3D printer volume: The FFF or FDM technology. Did you know there are more than 400 active FDM 3D printer manufacturers in 2019? Do you know where they are? One would say most of them are in Asia but that's no true. America and Europe are in strong position too!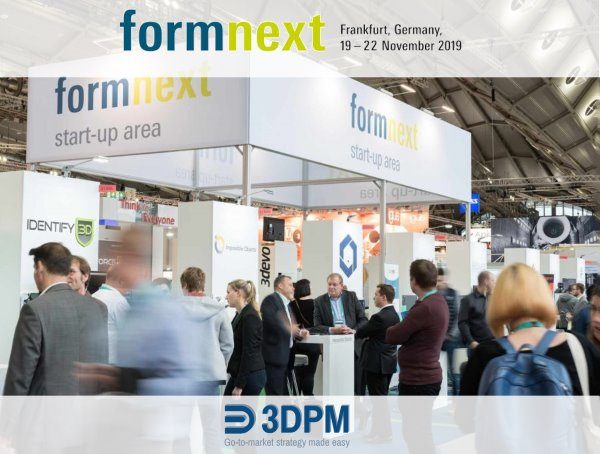 Moreover, many companies focused on their technology to launch as soon as possible, sometimes putting aside their marketing or communication. But even the best product in the world need to shine in front of customers. All communications tools must be aligned to deliver a consistent message and customer experience.
This is why 3DPM was created: to study in depth the FDM market, not forgeting the other technologies of course, and to offer advanced marketing services to this market. We will support startups, well established manufacturers but also new comers willing to disrupt their industry tahns to 3D printing. Investment companies and funds will also find clear information to make the right decisions and maybe discover their next unicorn.
If you're in Frankfurt next week let's get in touch or contact us any time!
For more information about formnext and book your tickets follow the link.